About Chiropractic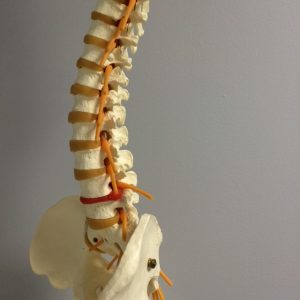 What is Chiropractic?
Chiropractic is a natural and conservative method of health care. Chiropractors have a strong respect for the human body's ability to heal itself. The role of a chiropractic physician is to help the body to work at its highest potential.
Chiropractic is a health care profession that focuses on disorders of the musculoskeletal system and the nervous system, and the effects of these disorders on general health. Chiropractic care is used most often to treat neuromusculoskeletal complaints, including but not limited to back pain, neck pain, pain in the joints of the arms or legs, and headaches.
Doctors of Chiropractic – often referred to as chiropractors or chiropractic physicians – practice a drug-free, hands-on approach to health care that includes patient examination, diagnosis and treatment. Chiropractors have broad diagnostic skills and are also trained to recommend therapeutic and rehabilitative exercises, as well as to provide nutritional, dietary and lifestyle counseling.
Frequently Asked Questions
What conditions do chiropractors treat?
Doctors of Chiropractic (DCs) care for patients of all ages, with a variety of health conditions. DCs are especially well known for their expertise in caring for patients with back pain, neck pain and headaches…particularly with their highly skilled manipulations or chiropractic adjustments. They also care for patients with a wide range of injuries and disorders of the musculoskeletal system, involving the muscles, ligaments and joints. The benefits of chiropractic care extend to general health issues, as well, since our body structure affects our overall function.
Is chiropractic treatment safe?
Chiropractic is widely recognized as one of the safest drug-free, non-invasive therapies available for the treatment of neuromusculoskeletal complaints. Although chiropractic has an excellent safety record, no health treatment is completely free of potential adverse effects. The risks associated with chiropractic, however, are very small. Many patients feel immediate relief following chiropractic treatment, but some may experience mild soreness or aching, just as they do after some forms of exercise. Current literature shows that minor discomfort or soreness following spinal manipulation typically fades within 24 hours.
Is chiropractic treatment appropriate for children?
Yes, children can benefit from chiropractic care. Children are very physically active and experience many types of falls and blows from activities of daily living as well as from participating in sports. Injuries such as these may cause many symptoms including back and neck pain, stiffness, soreness or discomfort. Chiropractic care is always adapted to the individual patient.
What type of education and training do chiropractors have?
Doctors of chiropractic care educated as primary-contact health care providers, with an emphasis on diagnosis and treatment of conditions related to the musculoskeletal system (the muscles, ligaments and joints of the spine and extremities) and the nerves that supply them. Educational requirements for doctors of chiropractic are among the most stringent of any of the health care professions.
How is a chiropractic adjustment performed?
The chiropractic physician typically uses his or her hands–or an instrument–to manipulate the joints of the body, particularly the spine, in order to restore or enhance joint function. This often helps resolve joint inflammation and reduces the patient's pain. Chiropractic manipulation is a highly controlled procedure that rarely causes discomfort. The chiropractor adapts the procedure to meet the specific needs of each patient. Patients often note positive changes in their symptoms immediately following treatment.
Do insurance plans cover chiropractic?
Yes. Chiropractic care is included in most health insurance plans and Medicare. Our office accepts most major insurance companies. Please call 314-892-3602 for more details.
(Information from the American chiropractic association www.acatoday.com)