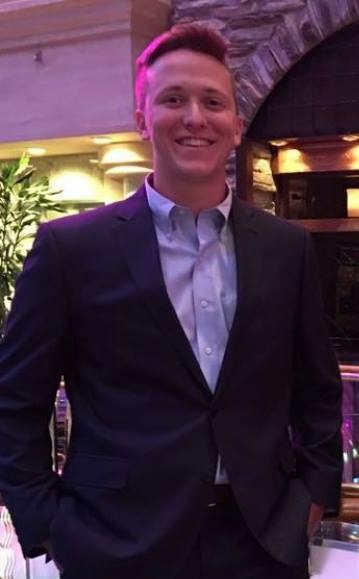 I am a native to Oakville and the St. Louis area where my family has lived my whole life. I attended St. Margaret Mary Alacoque for grade school, and following I went to St. Louis University High School. During high school was where I fell in love with my passion, racquetball. I played all four years at SLUH, graduating in 2010, as well as all four years at the University of Missouri – Columbia, where I was president of the club team and my fraternity at the same time. I graduated in four years with a Bachelor of Science in Health Science and a Bachelor of Arts in Psychology in 2014. I was also a 3-time racquetball collegiate All-American and helped lead Mizzou to a 2nd place National finish my senior year.
Upon graduation, I began my studies at Logan University, where I learned all about the anatomy and physiology of the human body and was amazed at how intricately we are put together. If even one nerve or tissue isn't operating the way it should, it can have far reaching effects on the person as a whole. Through my clinical rotations at Logan I was able to work with newborns, the elderly, poverty stricken people, and even elite Paralympic athletes. All of these opportunities furthered my other passion, which is helping people live their best possible lives through Chiropractic. I graduated from Logan in 2017.
My hobbies outside of practicing Chiropractic are sports, namely the Cardinals, Blues, and Mizzou Tigers. I am still an avid racquetballer and play 2-3 times a week. I am also the head coach of DeSmet Jesuit's racquetball team and write a monthly healthy living article for USA Racquetball's newsletter. I live and breathe Saint Louis and try to take in as much of our great city as I can.
But I also LOVE people and cannot wait to get to know and serve you better. Contact 314-892-3602 to set up your appointment with Giljum Chiropractic today!
Education
Bachelor of Arts in Psychology
University of Missouri – Columbia
Bachelor of Science in Health Science
University of Missouri – Columbia
Doctor of Chiropractic
Logan College of Chiropractic
Additional Certifications
Techniques Used
Diversified
Hands on, manual adjusting
Impulse Adjusting
Instrument assisted adjusting
Logan Basic
Light force manual adjusting
Pediatric/Pregnancy
Gentle & comfortable care for pregnant women & our youngest patients
Myofacial Release
Manual muscle work focusing on reducing muscular adhesions and tension
Kinesiology Taping
Therapeutic taping used to stabilize or support muscles or joints